Recover From Your Training And Refresh Your Body Today With Our Massage Therapy In Brewer
With Adam Clark Fitness, your sustained success is our only priority. Treat your body to a wide range of massage therapy strategies and walk away feeling fitter and fresher than ever before. We offer hot stone therapy, cupping therapy, and deep tissue techniques such as trigger point therapy and myofascial therapy.
If you've got an ailment, we've got the answer. And even if you don't, we're here to help! Get started today!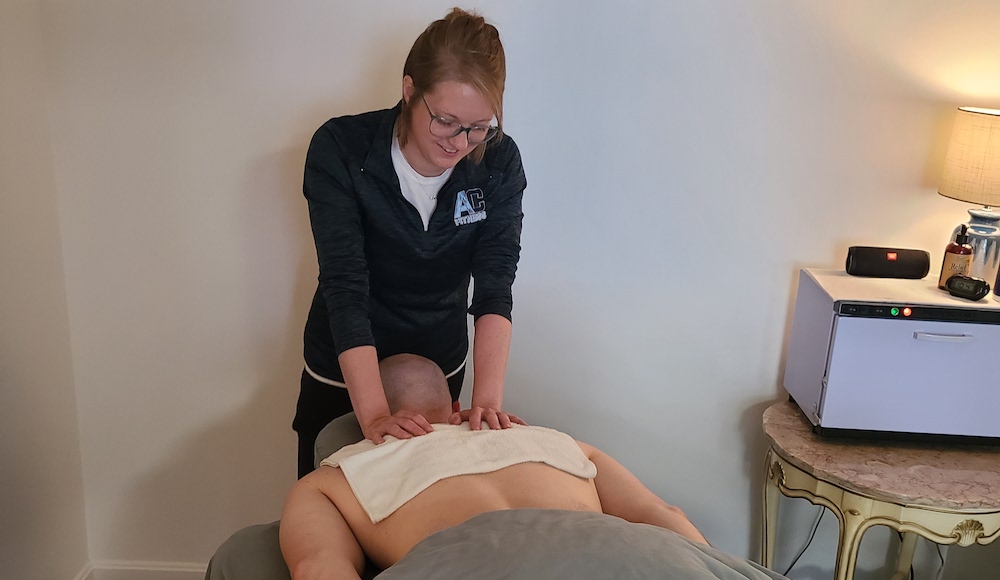 Find The Massage Therapy That Works Best For You
We know no two bodies react the same. That's why we offer a diverse approach to massage therapy and muscle stimulation. With years of experience helping men and women of all backgrounds and body types, Adam Clark Fitness can help you get the most out of your training and bounce back from any workout with renewed energy.
Every session is customized to you and your needs. Choose from a 30-minute specialized session to focus on that problem spot, a 60 or 90-minute session that can be all-encompassing or focus on chronic concerns, to a 120 minute to get full-body relaxation while still addressing any concerns.
Massage Therapy for Corporate Wellness
Looking to help your employees rewind and relax? We can also bring chair massages right to you whether you're in Brewer, Bangor, or beyond!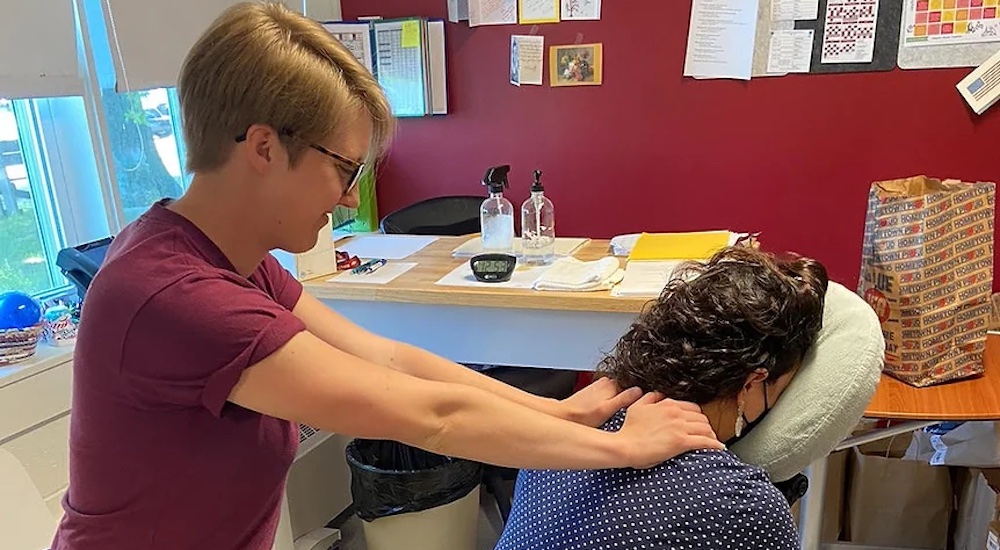 Join Us Today For The Best Massage Therapy In Brewer!
At Adam Clark Fitness, we're equipped to address a wide range of ailments and conditions. But our Massage Therapy isn't limited to just recovery. Take a proactive approach to your training and care for your muscles with professional massage services that will improve your performance in no time!
Just fill out the short form on your screen now to learn more about everything we have to offer in Brewer!