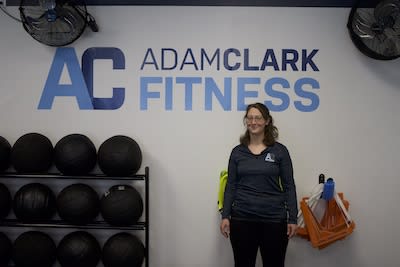 Bridget Deckers
Credentials: Licensed Massage Therapist, Registered Polarity Therapist, Reiki Level II
Fit Tip: Every day we can do something to help our bodies. It can be drinking that extra glass of water, going for a walk, a few minutes of stretching, or taking a minute to focus on our breathing. For me, personal fitness encompasses all aspects of my body and mind.
Favorite Quote: "We know what we know, we know what we don't know, but also we don't know what we don't know." - advice from Jerry my anatomy teacher
Hobbies: Gardening, reading, exploring the woods, swimming, knitting, and spending time with friends
Something You May Not Know: I get together for a weekly D&D&D (Dinner and Dungeons and Dragons) with a group of friends.